It's our Anniversary and we are....
Celebrating in Style!
Join us for a huge month of giveaways, freebies, new sewing kits, super flash sales, extreme markdowns, pattern giveaways and most importantly, a 20% off discount code good for the entire month on your total purchase. Only HERE ....only at Allegro!! Something new and fabulous every week. Don't miss a newsletter! It will all be announced here!
Week 4 Door Prize and a Drawing!
The last 4 days...and it gets better all the time!
For ALL Customers who buy thru Feb 28th...
A Freebie will go into your package...it could be extra fabric, a pattern, a new tape measure, a package of buttons...I'll surprise you!
Your name goes into a drawing (Mar 1) to win a $50.00 AllegroFabrics Gift Certificate
URBAN Zoology NOW ON SALE!!!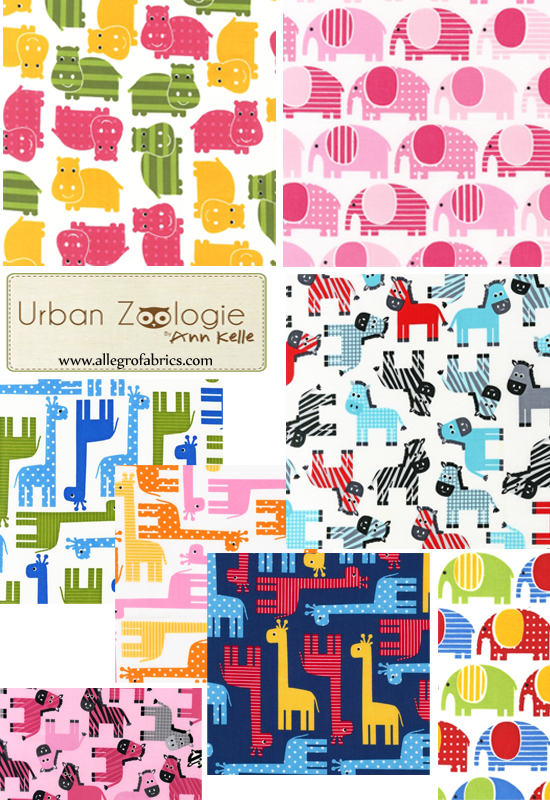 All Anne Kelle Urban Zoologies Prints NOW ON SALE!
See the entire collection of 15 prints HERE or click on the picture.
This is the 20% off Discount Code for February.
Use it at checkout!

Brand new ...The Katy Pattern from Create Kids Couture and the French Lessons fabric collection from Dear Stella...
Whimsical Eiffel Tower Paris fabric...perfect for little girls, complete with bikes, balloons, a well dressed dog, the Arch de Triomphe and Macaroons...and a vintage Citroen!
Double layered halter dress (or straps crossed in the back). Navy leggings are on another listing..perfect for spring playground wear. Use the scraps to make one for her American Girl doll!
See Katy's French Lessons Sewing Kit and the fabric collection HERE or click on the picture.

Brand new Princess collection complete with tiaras and a kissable frog!
See it HERE or click on the picture.
Dress Me Up for The Playground is the sceond in a series of interactive prints for kids. Buy the clothing panel and the outline fabric, cut out the clothes and stitch to the fabric. Turn it into the cutest little jumper ever!
See it HERE or click on the picture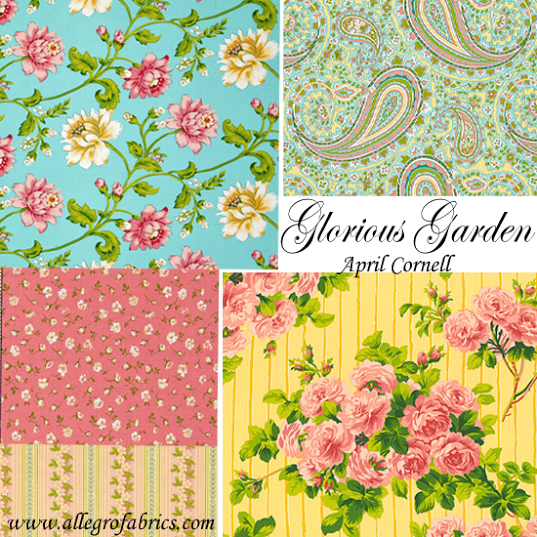 April Cornell has joined with the Free Spirit designers to create her first line of cottons...this is called Glorious Garden.
See it HERE or click on the picture.
Amazing and beautiful spring collection!
See Lulu Roses HERE or click on the picture.
Francine is the latest butterfly sleeve Spring dress sewing kit. Made with designer fabrics and lots of wonderful details!
See the listing with more wonderful pictures and size and pattern info HERE or click on the picture.
Josephine Dress Sewing Kit features the Sunshine Roses collection by Tanya Whelan and designer pattern by FooFoo Threads.
See this Sewing Kit and lots of amazing pictures HERE or click on the picture.
***All Olabelhe Paper Patterns on sale $8.00 each!
That's a 50% savings...these are the last of the paper patterns from this designer. Grab them now!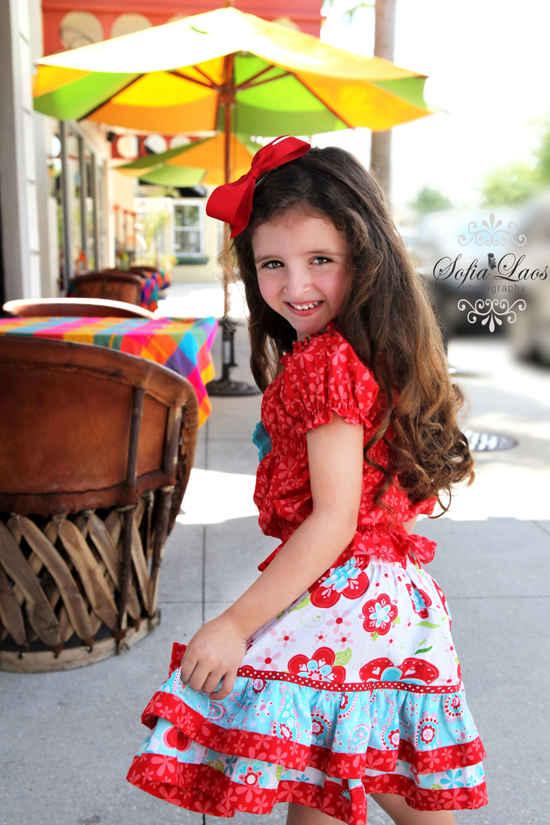 Olabelhe patterns have classic and timeless styling.
Click HERE or on the picture to see the dozens of styles available.
This one is called Olabelhe Claudia
.
Three Brand new sewing kits for February!
This little set is a show stopper. My model was the star of the parade. You can see why!

Make the skirt yourself... HERE. It's especially easy because I cut all the strips for you! Get the t shirt from Cutie Bootie Shoppe & Matchin' Me HERE.
PS>>>>>All the little girls who saw this one LOVED it!
Bunny Baby Shoes with straps by Precious Patterns. Easy to make PDF format pattern...newborn to 6 mo. sizes.

See this PDF pattern HERE or click on the picture.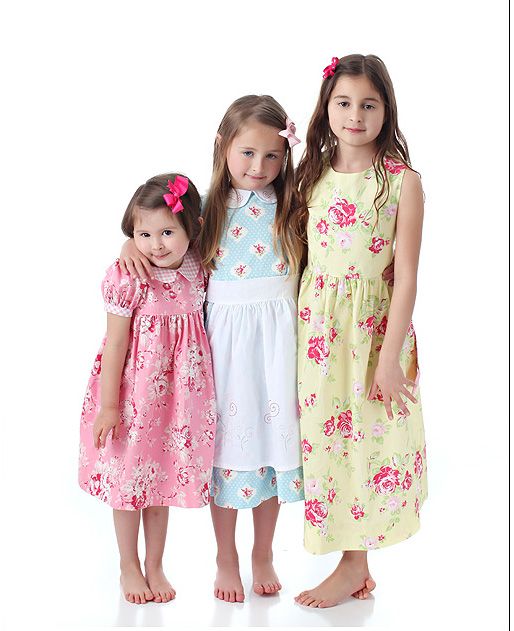 The Precious Dress has a sweet, timeless design that is oh-so versatile. It can be made with fun cotton prints for comfortable play and a whimsical look. For dress-up, special occasion fabrics can be used to make a formal delight. It is a great style for applique, embroidery, and embellishment with beautiful trims.

See the Precious Dress Paper pattern HERE or click on the picture.

**********************************************
Over 250 items now on SALE!
from

$4.00-$8.50

per yard.
AllegroFabrics Website is HERE
This is the 20% off Discount Code for February.
Use it at checkout!

You are receiving this email because
1.) You're an awesome customer of "Allegro Fabrics & DigiPatterns" or
2.) You subscribed via our website


Want to be removed? No problem, click the "unsubscribe"
below. Thanks for shopping Allegro!