Vintage Flair "Tiffany" dress kit for Fall
On The Go! Road Map Fabric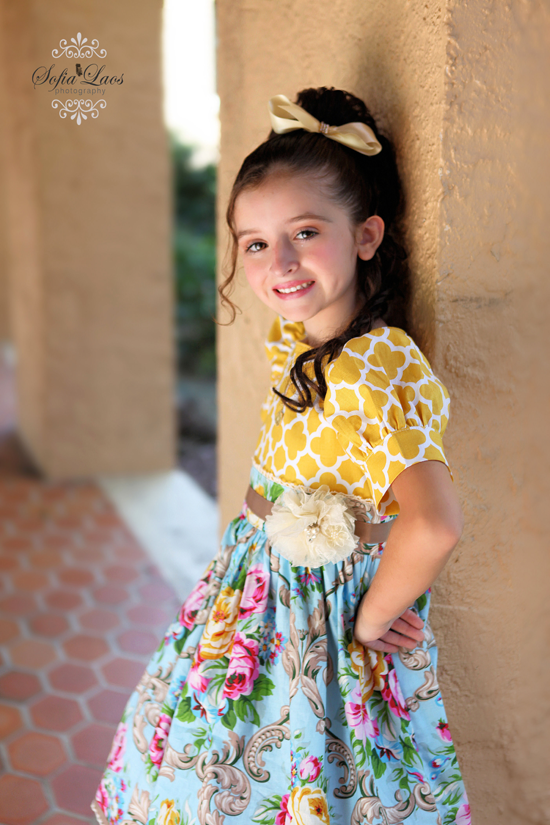 Brand New Fall into Winter sewing kit is here! Classic style with a vintage feeling using modern designer fabrics in a burst of Fall color, Crochet and grosgrain trims, a beautiful vintage lace flower and covered buttons down the back.
Take a peek at all of the beautiful photographs and get more details HERE or click on the picture.
On the Go! Play Mat fabric. Use a piece of canvas or denim for the back. Roll it up, take it with you along with a box of little cars and you have an instant toy for your kids when you travel. Light weight, easy to pack and will provide hours of fun.
See it HERE or click on the picture.
See Cool Yule HERE or click on the picture.
These sold out super fast and I have them back...all soon to be discontinued (or already are).
Arabesque by Anna Griffin...perfect collection for Holiday sewing for the little dancer in your life.
See it HERE or click on the picture.
This is truely the last of this collection...selling fast!
See Woodland Critters HERE or click on the picture.
Nested has been my best selling collection to date. Both this color combination and the gray and blue are now discontinued. I bought almost all that was left. I have 17 different prints and many yards of each. Grab it now! It will go fast. I promise.
See Nested HERE or click on the picture.
Brand New from Tanya Whelan. This is her latest collection of beautiful roses and coordinates. Perfect all year round for all your sewing projects. Mix and match to create one of a kind items.
See LuLu Roses HERE or click on the picture.
Take a peek at the newest Paris collection. This is a very vintage postcard inspired set of prints in a soft brushed pastel coloration.
See Vintage Paris 2014 HERE or click on the picture.

I could not resist this little duo...I am not sure why it caught it my eye...but the details are hilarious! Click on each picture to see a bigger sample. Prepare to laugh!
Perfect time of year to sew up a few pairs of these girls and boys footed jammies. This is one of the best selling patterns ever!
See this PDF pattern HERE.
See it HERE or click on Allegro's nose!
V

iolette Field Threads Girls Piper Dress and Lace Leggings Pattern
Sizes 12 mo-10 years

Piper Dress & Lace Leggings Set! The Piper Dress is a mod shift dress. The front features a box pleat down the middle that allows for amazing swing and comfort of wear. The boat style neckline has a sweet peter pan collar. The scoop neck back has a show stopping bow with ruffles that cascade down the back of the dress. Short, 3/4 and long sleeves make Piper a year round favorite.
The Piper legging are capri and full length designed for stretch lace!
See the Piper pattern HERE or click on the picture.
Bubble gum monkey! Also in blue!
Now on SALE! Only $5.00 per yard.
Click HERE to see both of them.
Use this code at checkout for a 10% discount on your entire order...includes sale items, buttons, fabrics, really just all of it, anything and everything!
You are receiving this email because
1.) You're an awesome customer of "Allegro Fabrics & DigiPatterns" or
2.) You subscribed via our website


Want to be removed? No problem, click the "unsubscribe"
below. Thanks for shopping Allegro!