Did you know?
AllegroFabrics carries Tula Baby Carrier matching prints!
Here is the latest Vivian carrier print.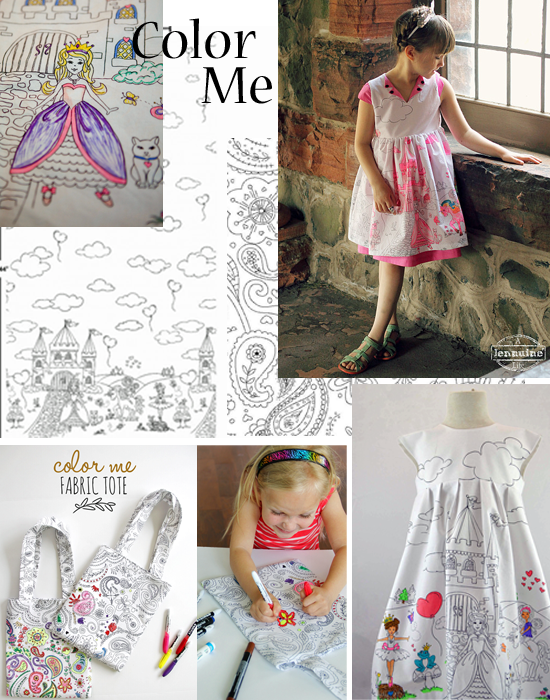 Four different prints in nice soft wearable cotton. Color your own. Grab some markers...washable or permanent, and have fun making everything from totes to dresses. Boy prints too! See Color Me
HERE
or click on the picture.
Brand new from David Walker! Happy Halloween.
See it
HERE
or click on the picture.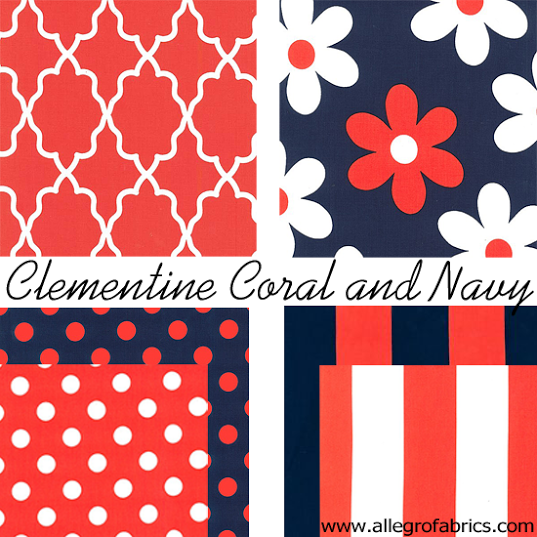 Just in time for summer sewing!
See this collection HERE or click on the picture.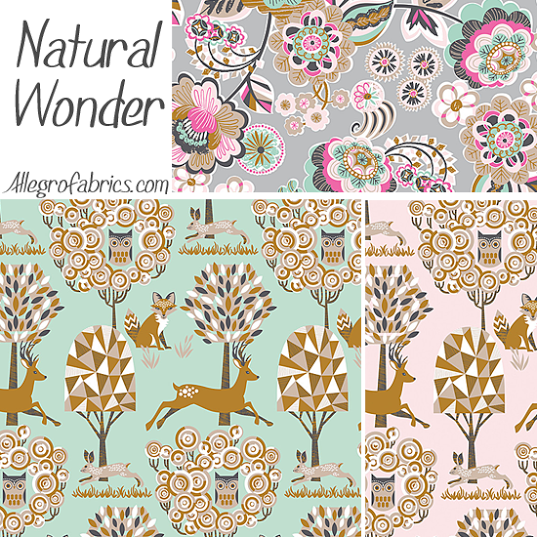 I fell in love with this latest collection by Josephine Kimberling. Trendy colors and themes with a new twist!
See Natural Wonder HERE or click on the picture.
Finally a cute pink fox has made its way inside my studio...and there is an aqua one, too! See it HERE or click on the picture.

Camping anyone? So cute! See it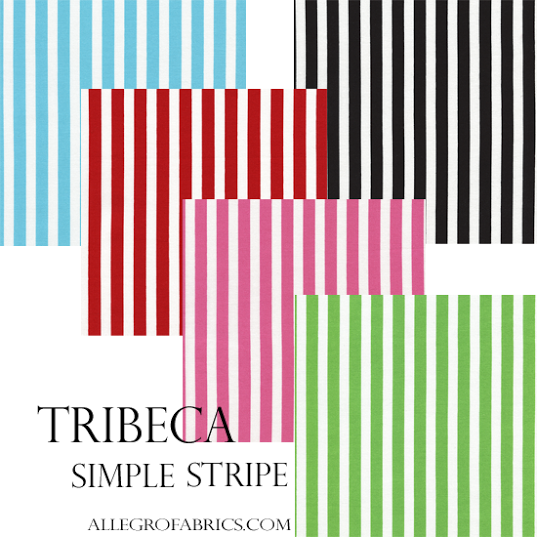 Love this bright basic stripe for summer sundresses and shorts/tops sets. Stripes are the new polka dots! See this collection HERE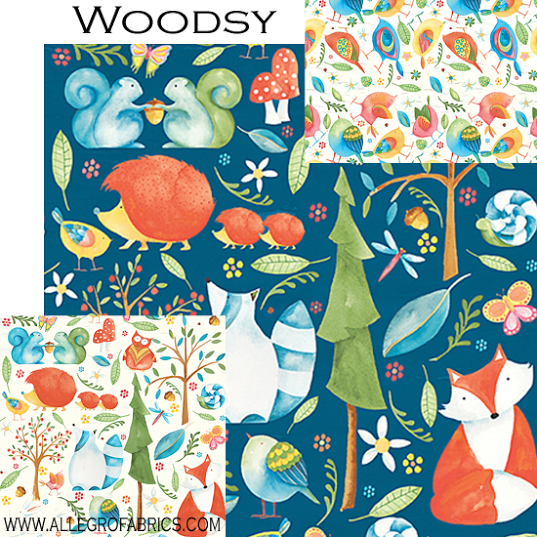 Whimsical woodland scene in unexpected colors! Bright and cheerful!
See Woodsy HERE or click on the picture.
KinKame comes in this white background or blue. Great beachy summer print for a bathing suit cover up or maxi skirt. Matches everything!
Remember to use this code at checkout for a 10% discount on your total order:
Amazing combination of modern meets vintage fabrics featuring hot air balloons and shimmer gold polka dots paired with the very vogue Marissa pattern by Sis Boom to create the most beautiful combination for the newest AllegroFabrics sewing kit. Designer fabrics made of 100% cotton, carefully chosen to mix and match with details to add interest and make this a one of a kind special Spring and Summer dress for your little one. Sizes 6 mo-12 years.

See just the Marissa pattern HERE.
This show stopping, ruffle dress is an obvious choice for every occasion. A playfully girly design helps you to create the perfect dress for that special occasion in no time at all!
Glittery pony fabric sparkle
Brand new ...The Katy Pattern from Create Kids Couture and the French Lessons fabric collection from Dear Stella...
Whimsical Eiffel Tower Paris fabric...perfect for little girls, complete with bikes, balloons, a well dressed dog, the Arch de Triomphe and Macaroons...and a vintage Citroen!
Double layered halter dress (or straps crossed in the back). Navy leggings are on another listing..perfect for spring playground wear. Use the scraps to make one for her American Girl doll!
See Katy's French Lessons Sewing Kit and the fabric collection HERE or click on the picture.
***All Olabelhe Paper Patterns on sale $8.00 each!
That's a 50% savings...these are the last of the paper patterns from this designer. Grab them now!
Olabelhe patterns have classic and timeless styling.
Click HERE or on the picture to see the dozens of styles available.
This one is called Olabelhe Kinley
.
See this PDF pattern HERE or click on the picture.

**********************************************
Over 250 items now on SALE!
from

$4.00-$8.50

per yard.
AllegroFabrics Website is HERE
Here is the 10% off Discount Code
Use it at checkout!

You are receiving this email because
1.) You're an awesome customer of "Allegro Fabrics & DigiPatterns" or
2.) You subscribed via our website


Want to be removed? No problem, click the "unsubscribe"
below. Thanks for shopping Allegro!