sale
73%
I really love the sweet innocence of this little dress. Just imagine your little girl strolling along the beach collecting seashells in this stunning little dress. It has a big bow sash that ties in the back for that extra special feminine touch. Then the bubble hem and baby-doll length adds a touch of whimsy to this precious dress. To complete the look pair it up with a pair of bloomers or pantaloons.
Sizes 3-8
This sweet little dress pattern is designed with every sewer in mind. If you are new to sewing or a seasoned pro you will find this design fun and easy to put together. My patterns are filled with detailed instructions and lots of illustrations to help you along the way.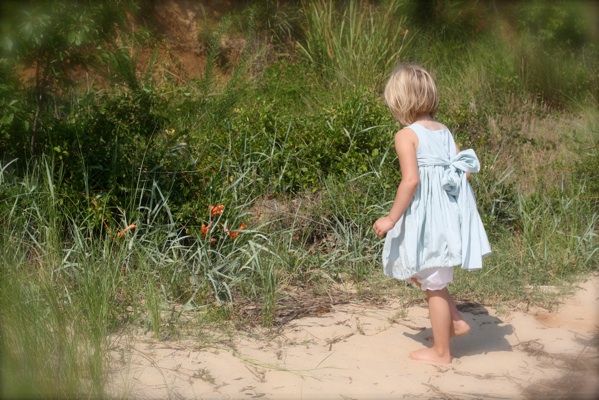 All sizes are based upon an average child. However, it is very easy to customize this design simply by adding or subtracting an inch or so to achieve your desired length.